First Presbyterian Church Cookstown

.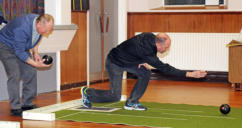 Sunday 12th June 2016
Sunday School and Young People's Service
The Sacrament of Baptism:
Sunday 12th June 2016
Rev Dr Isaac Thompson had the pleasure of
baptising
Katy Berryman and Brandon Berryman
,
daughter and grandson of George and Linda.
The Sacrament of Baptism:
Sunday 24th July 2016
Rev Dr Isaac Thompson had the pleasure of
baptising
Scarlet Grace Henry
,daughter of Lee and
Nikita and sister of Oscar.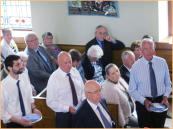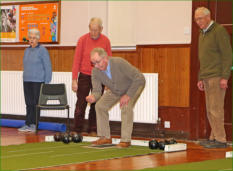 First Cookstown Bowling Club

presented a cheque for £420,
raised at 'The Bowling Service' for Cookstown Superstars Club'
Norman Bell collected the cheque and when there managed a few good 'Action shots' of the bowlers.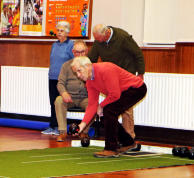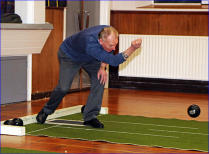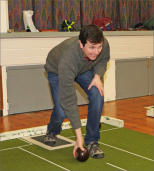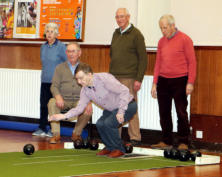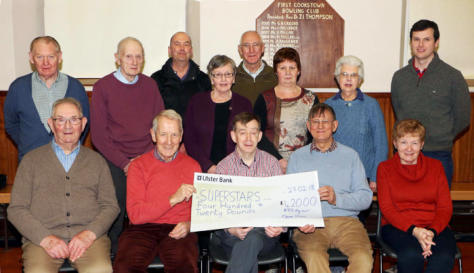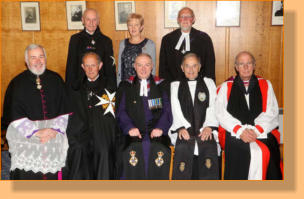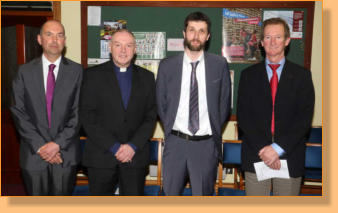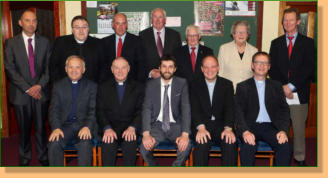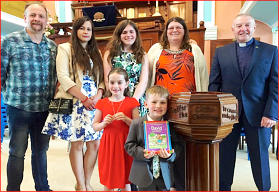 Venerable

Order of St.John of Jerusalem Service

in
First Cookstown on 14th June 2015. Viscount Brookborough
is Knight Commander for N.I. (to RHS of Dr.Thompson)
Ordination Service for Dr.Alistair Brown in
May 2015.
LH Photo-Presbytery Commission
RH Photo - Gordon Black,Dr.Thompson,Dr.Alistair
Brown and Ronnie Nicholl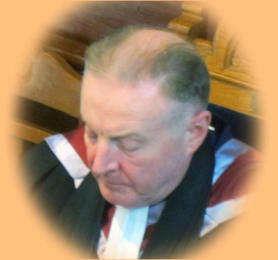 Dr.Isaac's last morning service as Minister of First Cookstown.
Youth Fellowship

had a fishing trip to North Coast on Saturday 12 August 2017.
Mackerel were caught and after gentle smoking from beech wood they tasted delicious !
We also tried our hand at some sand castle building,sand sculptures, ten pin bowling and, of course, we had
ice cream.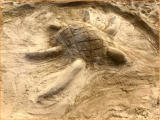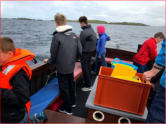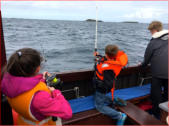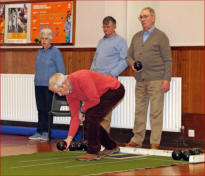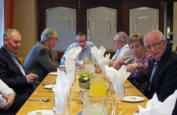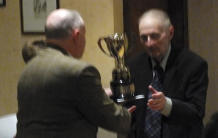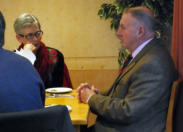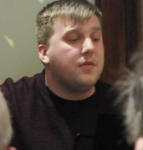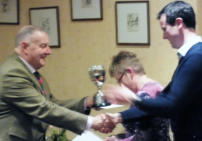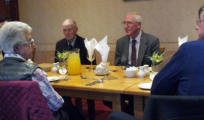 The annual bowling club dinner, AGM and prize giving took place on Tuesday 10th April in
Killymoon Golf Club.
The special guest was Rev Dr J Isaac Thompson, Minister Emeritus. Thomas Dripps was elected as the new chairman and George
Faulkner as the new competition secretary. All other posts remained unchanged. A very enjoyable evening was had by all and
brought to a conclusion by some musical entertainment from Jonathan Black.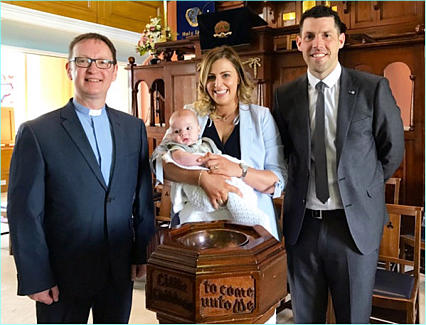 Rev.David

Brownlow

had the joy of officiating at the Baptism of Louis Cheevers,
son of Ian and Nicola Cheevers on Sunday 13th May 2018
Lovely

'Harvest Window'

photographs from Gordon-Oct 07 2018